Students resume school after Oyo government lifted ban
Students have been seen resuming after four months at home as a result of the coronavirus pandemic in Oyo state.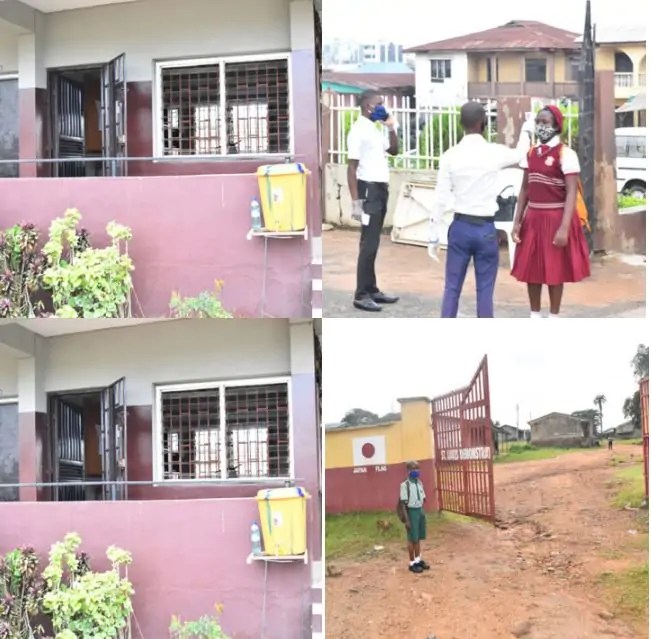 Students in primary six, JSS3 and SSS3 in Oyo State resumed at their various schools on Monday.
As a way to curtail the spread of COVID-19 Governor Seyi Makinde had on March 21, ordered the closure of all schools in the state.
I'm Emelue Ebube, a passionate blogger & Learner!